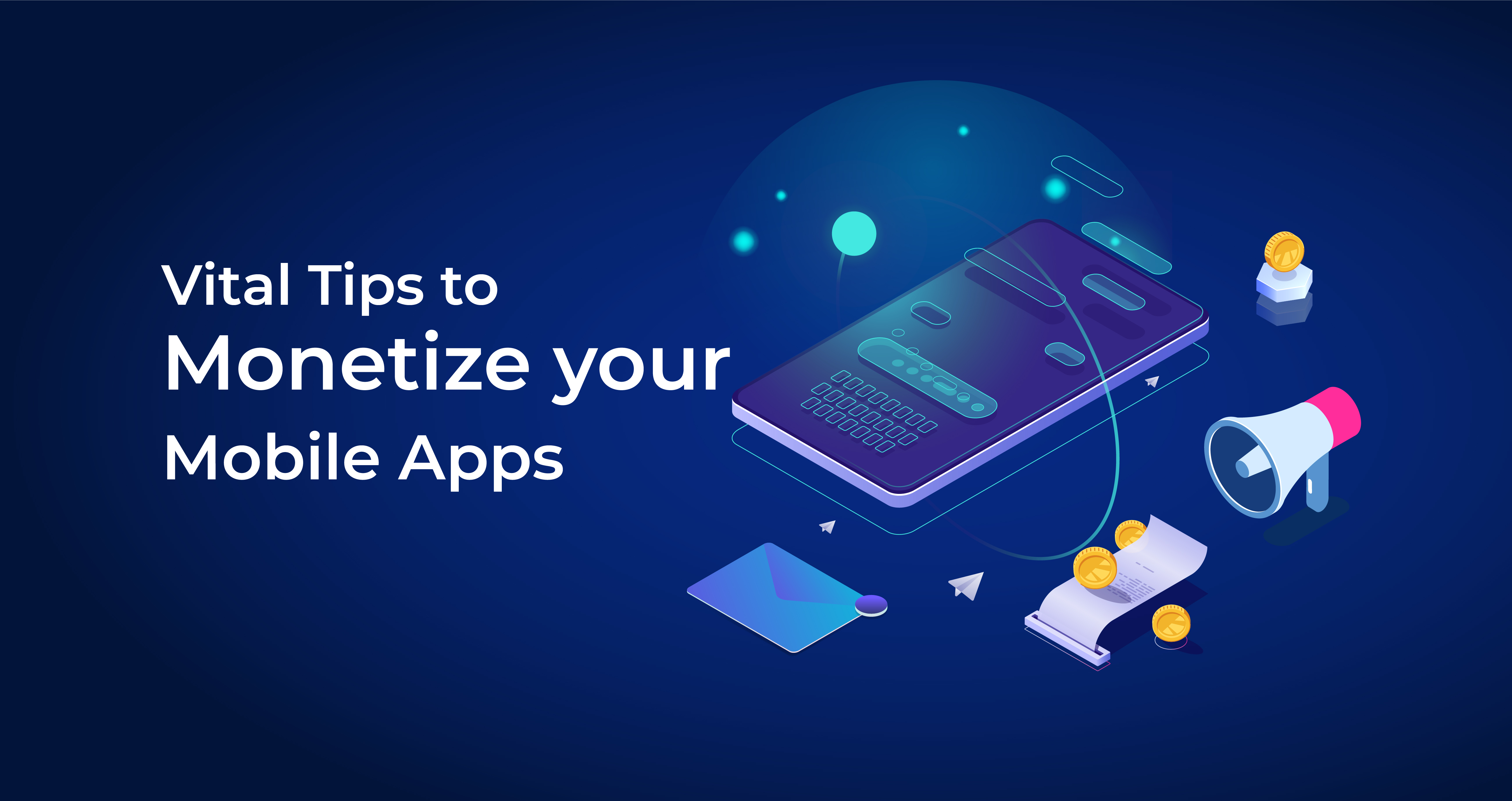 Hundreds of thousands of smartphone apps are available in both the App Store and the Google Play Store. When you hire an android developer in India and develop your app, only 50% of your work is done. You now have to market and monetize your app to make a profit when facing huge competition in the market.
10 Ways to Monetize your Mobile App
Monetizing the app means making money off of an app you have developed. While the definition may seem straightforward, achieving it is anything but. With the market flooded with different options, one misstep, and your user uninstalls your app. Therefore, you need an effective strategy to monetize your app. Here are 10 ways you can effectively earn money off of your app:
1. Mobile Advertising
The contact between advertisers and consumers has vastly improved thanks to digital ads through mobile apps. This is mainly due to how much time people spend on their phones. We're talking about at least 90 minutes a day, or 23 days per year. Therefore, ads are a great way to monetize your app.
2. Email Newsletters
Email newsletters may seem counter-intuitive. However, unlike tweets and bots, emails remain for at least 12 days. Moreover, email addresses remain unchanged for a lifetime. This makes it more likely that your marketing campaigns are seen by your audience.
3. Content Marketing
One of the best ways of growing your app's marketing ROI is through content. Writing rich and relevant content will tempt your audience into downloading your app or subscribing to a premium feature.
4. In-app Purchases
In-app purchases allow users to connect directly with your product while also allowing you to make as much money as possible from your otherwise free app.
5. Data Analysis
One of the less apparent methods of efficient mobile app monetization is data analysis. Data, in our data-driven age, aids in deciding the best path for business growth or enhancing current goods and services.
6. Paid Downloads
With paid downloads, users pay a one-time charge to download the app. This can be difficult to implement because it's not easy to persuade users to pay for apps when similar ones are available for free. However, with value creation, you can implement this monetization method.
7. SMS Marketing
You can send alerts for app updates, reminders, competitions, and promotions directly to your users' text message inboxes by using in-app prompts similar to those used for collecting email addresses.
8. Multiple Payment Options
If you update your content regularly, consider providing a subscription package to loyal customers. All your customers have to do now is sign up to be billed monthly or quarterly and get all the content without any hindrance.
9. Partner up with an App
Partner with a well-established app to entice people into downloading your app. This is a robust way of monetizing your app because both apps involved will collectively apply marketing strategies. An excellent example is advertising your logo and app on the partner's app.
10.Monetize your Code
Other brands will approach you and offer to reskin your app if you create your code from scratch, and it proves to be successful. You can make money without disturbing your users' experiences by licensing your code to other developers.
You already know how valuable a mobile app can be to your company's bottom line. It can help you develop your brand and interact with consumers you may not have previously encountered. It can also be a major source of income with the right strategies. From partnering with an established app to implementing content, email, and SMS marketing strategies, you can earn a lot from your app.