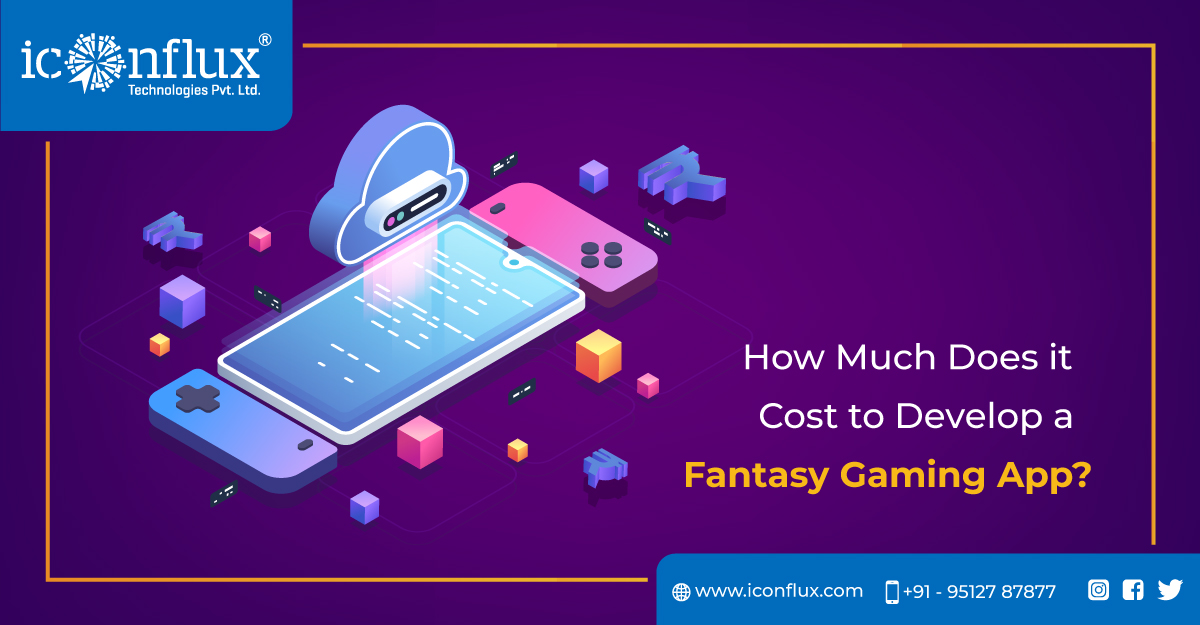 In recent days, fantasy gaming apps have seen a rise in the market of online games and entertainment. What the sports fanatics saw telecasted on their screens now have a chance to control their favourite sports players virtually and earn prize cash. It is an amalgam of utilising their sport strategy skills and recreation, which rewards them with real money. Please read ahead to find some detailed points on how much it costs to develop a fantasy gaming app.
Choose the Right Platform:
When the young sports fanatics are your target demographic, you indeed have to consider numerous points before launching your product to them. A major chunk of today's global population uses smartphones with Android OS, while the rest use iOS. Also, it is feasible and convenient for users to purchase a smartphone for their households than a PC/ laptop.
As a marketer serving the global audience, this is a lesser known yet important fact that has transformed the scenario of fantasy gaming apps in the market and has helped them shoot to fame within a short time period.
Tech Stack
There are numerous APIs and supporting technologies designed especially for fantasy gaming apps. Names include Goalserve, EntitySports, Cricinfo, etc.
To develop an app, you require a sports API which would lay the foundation of your application. Depending on the sports category of your app you can choose APIs that deal with the particular sport, for example, Tennis API (for tennis), Cricket API (for cricket), SportsMonks API (for football/ soccer), etc.
To store the information from your users, you need a cloud environment and a database.
The cloud would backup and create game stats and improve the gaming experience in your platform. There are various platforms available like Amazon AWS, Google Cloud, Microsoft Azure and Salesforce that do the work. And, a database would list the data of your users. Notable examples are MySQL, MongoDB, MariaDB, etc.
A great gaming experience surely needs a useful UI. For the front end, there are a variety of languages that create smooth interfaces like JavaScript, BootStrap, Vue.js, etc.
For other features like notifications, payments, and real-time analytics, we have the following:
Notifications: Twilio, AdPush, Push.io, Amazon SNS
Payments: PayPal, E-wallets, PayU, UPI, E-Banking (Debit/ Credit Cards, Net Banking)
Real-time analytics: Spark, Cisco, Apache, Hadoop, Big Data
Essential Features of the App
Any product development company in India should never overlook a few facts on its audience. Audiences all around the world are over-enthusiastic about sports. And, when considering a gaming app, it should be:
Easy to use
Playable with friends
Secure, in terms of personal information and payment details
Not of big size to slow down the phone or unusable in slow internet
Following are some features that are a must-have for any fantasy game:
A home screen that compels the user to play a game, check the highest scores, or enter a contest.
A dashboard which shows the users records, gameplays and earnings.
Invite and earn a feature that would not only increase your user counts but also make the app-friendly and improve gameplay.
Wallet, since fantasy gaming apps are designed to earn money, a wallet is a must-have feature here.
Playing History and performance meters that thrill the user with his capabilities of playing and persuading to play the game again.
Cost working with Freelancers
With the trending rise of freelance and remote works, you can hire an experienced and skilled developer willing to develop your application.
There are these points to keep in mind before approaching them:
Pros:
You will receive quality work since they are experienced in working for similar projects.
Finding freelancers is simple now, thanks to the booming industry of freelancing websites. Here, you can search for top freelancers and assign works to them.
Cons:
Freelancers will not work under your supervision. Thus, it isn't easy to know much of the progress. There are chances of a lack of proper communication between you and the freelancer.
Sometimes, freelancers might charge a lot of money for simple works that you may be unaware of. In the age of the internet, you should be cautious enough not to spend extra bucks in vain.
While freelancing websites offer services cheaper than individual product development companies in India, their charges may vary from 80 USD to 100 USD per man day.
Cost working with Professional App Development Company
There is always an alternative to everything. You can hire a professional app or product development company in India and let them take care of all your needs. But, there are vital points to keep in mind while considering them.
Pros:
They are your holistic developers who would take care of the design and development of your app. You can assign the company and meanwhile, focus on marketing and growth of your application.
You can always get your product revised and updated by the product development team.
They are reliable since you can always approach them later.
Cons:
Comparatively expensive. While the product development companies in India serve you with the best of their expert services, their charges may be higher than the freelancers.
Man days' cost of assigning tasks to the product development company in India may start from as low as 120 USD and might range till 150 USD or more depending on the scale and features of the project.
Globally, the fantasy gaming apps have a massive scope in the market. People, being sports enthusiasts and crazes from their childhood; the target audience being as young as 16-35 years in age and the introduction of fast and cheapest internet in the world, and a will to relax through their mobile phones, it is an excellent opportunity for app companies to launch their fantasy gaming applications.
While choosing the right product development company in India may seem cumbersome, we would suggest you consider IConflux Technologies. As a leading IT solutions provider, IConflux provides holistic and expertise services in Mobile app, Flutter, AI-ML, and RPA development. Serving 120+ satisfied clients globally and having worked on 250+ projects, IConflux caters to every idea you have for your dream project and turns them into a cutting-edge technological reality.