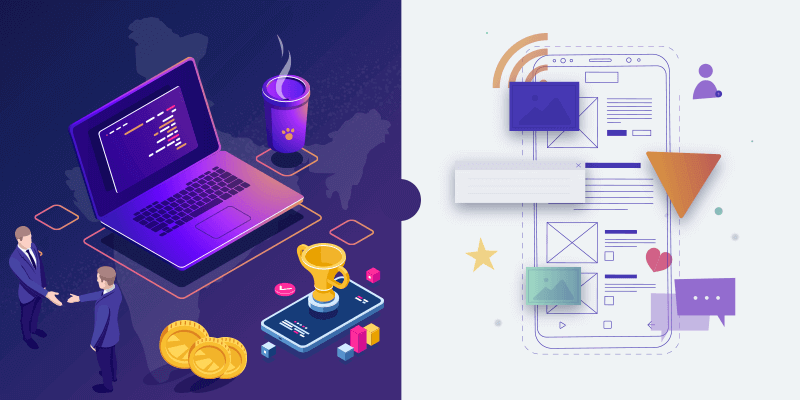 The biggest factor driving the technological shift in the world today is… the mind power. To create such complicated yet amazing software and systems, any organization would need more mind power. And if an organization requires more mind power at the most competitive cost, the answer is India because India has a plethora of the amazingly capable firms, having their coding units established across the country.
3 main factors… before you hire offshore software development services
The organization should be able to understand your vision and communicate with you seamlessly, throughout the project. Amazingly, India provides offshore software development services to not only the US but also, Africa, Middle-east, Australia and Far-east too. These are the three qualities that your offshore partner must have.
1. Cost Factor
2. Talent Factor
3. Trust Factor
So, why choose India for offshore development?
India is considered to be among the very few nations, that can supply value-driven code package development services at the foremost cost-efficient price and assured results.
Innovative and experienced talent

India has a constantly growing pool of fresh and knowledgeable talent, with competitive spirit and professionalism.

More productive team at lesser cost

The capital investment required for running a software development company is lesser in India, compared to other countries.

Government support and policies

Indian Government recognizes that offshore development is a huge industry and the government policies are conducive.

Better Infrastructure and speed

IT company offices in India are adorned with trendy infrastructure, the corporate culture, and state-of-the-art systems.

This is why companies like CBOS(CentralBOS LLC–USA), ACIS IT – UAE, and Pheasant Pte Ltd - Singapore, have been working with Indian off-shore partners such as IConflux Technologies India, for many years now. One of the most recent projects of IConflux was development of an Enterprise Application for CBOS.
What about other countries for offshore development services?
Workforce Magnitude: Compared to other countries, India has a massive pool of young engineers. More than half of the country's population is below the age of twenty-five and every year, hundreds of expert engineers keep getting added in the industry.
Cost of Manpower: Most of the developed nations offer development services at very high costs compared to India. American and European organizations have been choosing India for this precise reason.

Output Quality: Compared to other countries from Latin America and even China, Indian companies are faster in adapting to the latest ideas, trends and technology. From IoT, AI, Chatbot, Blockchain, and Cloud services; you can find the latest in India.
You have a vision we
have a way to get you there
Enquire Now
Why should you prefer IConflux over other off-shore developers?
Seamless Collaboration:

With a dynamic pool of talented communicators, excellent developers, and an experienced management with extensive market experience, IConflux offers you collaboration that is easier and to the point.

Productive Suggestions:

By outsourcing development project to IConflux, you get crucial insights so that you can improvise the functioning of different departments and core functions of your company, to fit well with the software.

Value for your money:

Our clients save up to 30% of labour cost by appointing us as their off-shore development partner. And not just the cost, with our extensive market experience, you can minimize the risk factors in any area of development.

We are IConflux. We develop stuff!

IConflux has been active as an off-shore development partners since 2012. We have had the privilege to work with people from so many different countries and cultures. This experience has evolved us and matured enough to understand the needs of the organizations, and enabled us to provide exactly what they want. IF you think you got a project in mind, contact us at [email protected].