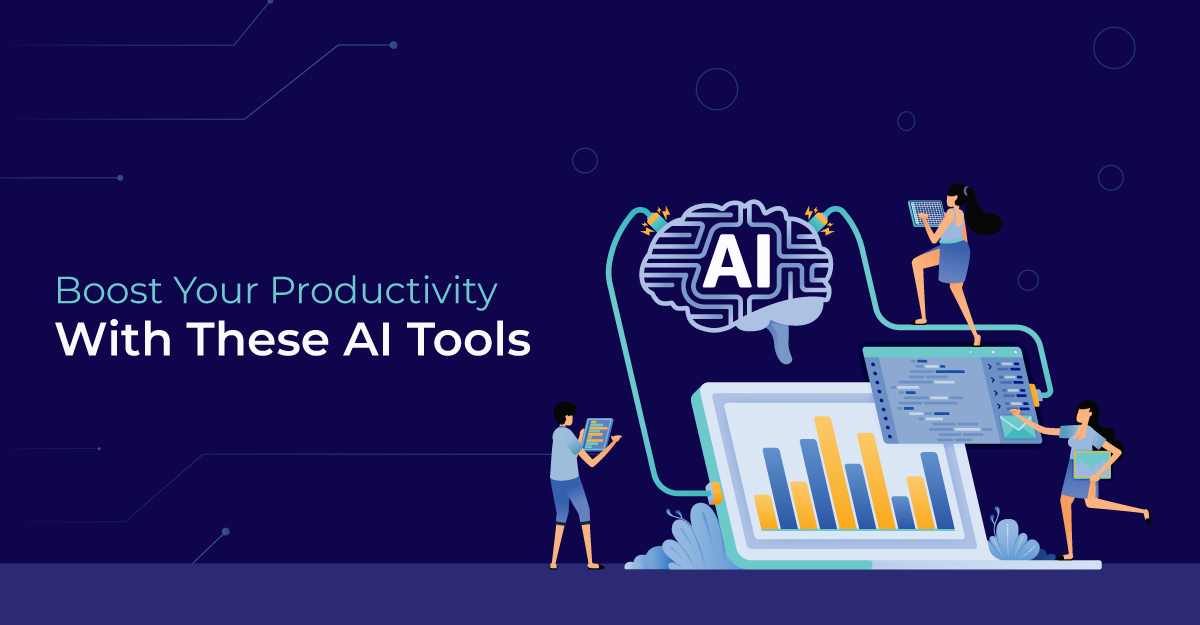 AI has considerably sped up learning new features for a web application development company, especially those with an idea for an app or wish to improve an existing one. AI also stands out in specially designed solutions that address specific problems in the development industry. Several tools fit this criteria and are very helpful for developers looking to enhance their app or address existing issues. These resources aid developers in streamlining their processes, saving time, and increasing their overall output. Some of the productivity tools are as follows:
CRM
Einstein GPT, an AI product from Salesforce that analyzes leads and automates dashboards and models for sales teams, was just released. Many Salesforce products include it as standard functionality, so users may use Einstein without investing in additional software. Regardless of how Salesforce is used, Einstein GPT gains knowledge and offers recommendations for the benefit of users. Salesforce provides more AI solutions for business, marketing, and customer service, with monthly fees starting at $25 (paid annually).
Chatbots
AI chatbots, like ChatGPT and HuggingChat, enable conversational inquiries and replies between users and AI language models. The pioneer of using sophisticated reasoning and logic, ChatGPT is the industry leader and is driven by OpenAI's GPT-3 and GPT-4 models. It is adaptable and straightforward and can be used for marketing text, market research, and sales communications.
ChatGPT can be automated when connected to Zapier, giving users access to its functionality inside their preferred apps. Google's ChatGPT replacement, Bard, is trying to improve accuracy and interface with other Google services like Workspace and Search. HuggingChat, an open-source AI chatbot by Hugging Face that runs on custom web application development, still needs to be more accurate than ChatGPT and Bard but gives a unique experience.
Personal AI
A conversational AI solution called Personal AI is intended to improve conversations with clients, coworkers, and customers. It enables the creation of questions, automated answers, and customized messaging for clients or consumers. The tool is simple and available through social media, email clients, and messaging apps. For keeping track of errands, appointments, and deadlines, it has a to-do list, calendar, and reminders. Personal AI is very helpful for people who need to communicate with persons who speak different languages because it can write or send messages in their native tongue. Since this technology is available on many different platforms, staying connected and productive is simple.
Presentation
Presentations are crucial to maintain an influential stage presence. AI solutions like Docktopus and Beautiful.ai can streamline the process of creating a quality slide deck for presentations. Docktopus generates a complete presentation with text and slides, while Beautiful.ai allows for efficient creation of slide decks by selecting layouts, styles, colors, stock photos, and updating data using sliders and tables. Slidesgo allows users to select the topic, writing tone, and general template, making it easier to create visually appealing presentations.
Research
AI-powered technologies can improve the process of research by formatting references, organizing data, and providing infographics. Genei productivity software can create research projects, list keywords and subjects, and perform web searches. Aomni, an AI software, uses agent technology to research on users' behalf, creating task lists, conducting web searches, and providing a summary. These resources can aid in custom web application development services by facilitating the research and development process.
Graphics
AI is being used by video production technologies to improve videos, precisely remove backgrounds, and even paint new graphics into each frame. Instead of using a timeline for audio and video editing, Descript converts videos into script users may edit in text. By automating tasks more suited for computers, a Descript and Zapier connection frees individuals to concentrate on their creative side. Wondershare Filmora provides AI tools for denoising low-quality clips, removing backdrops, and enhancing sound. Runway is a video wand that uses language instructions to create video using AI, train AI models, and paint specific portions of frames.
There are also AI image-generating apps, such as DALLE 2 by OpenAI, the company behind ChatGPT. DALLE 2 is a fantastic option for novice and experienced users because it is easy to use and yields intriguing results. Even if it's off-course, Midjourney produces impressive outcomes. The Stable Diffusion AI model-powered DreamStudio is adaptable and provides a variety of settings to guide users toward desired results.
You have a vision we
have a way to get you there
Enquire Now
Transcription Apps And Meeting Assistants
By converting voice into text and allowing web development services to review it afterward, AI transcription/meeting assistant apps can help you concentrate in meetings. An excellent tool for meeting transcription, conversation topic tracking, and text generation is Fireflies. You may extract information from unstructured data using Airgram's core transcribing features and AI data extraction. To automatically upload meeting notes to the cloud and automate other procedures, Airgram can be coupled with Zapier. With the aid of the audio optimization tool Krisp, you may speak more clearly in meetings by lowering background noise. By transcribing every word in a meeting, it can also help you. These apps can assist you in attending meetings more actively and later reviewing the meeting notes.
Coding
By analyzing and spotting possible problems, the AI tool DeepCode improves the quality and security of code. It works into several tools for development including GitHub, Jira, and Visual Studio Code, and supports a number of programming languages. Machine learning is used by DeepCode to improve its suggestions over time by learning from previously written code.
Web development
The Hostinger AI Website Builder is a complete tool for building one-of-a-kind websites for diverse purposes. It speeds the procedure by supplying brand information and enabling the AI to produce a distinctive design in a matter of minutes. The platform allows users to pick visuals, compose compelling material, and fuse design elements. At a modest cost, it provides a user-friendly drag-and-drop editor and integrated AI SEO capabilities.
Conclusion
Future AI tools will improve productivity, efficiency, and decision-making through the streamlining of procedures, the analysis of huge amounts of data, and the provision of previously unattainable insights. The future offers immense promise for the impact of AI on our lives, and the technologies given here can be useful assets for custom web application development company.