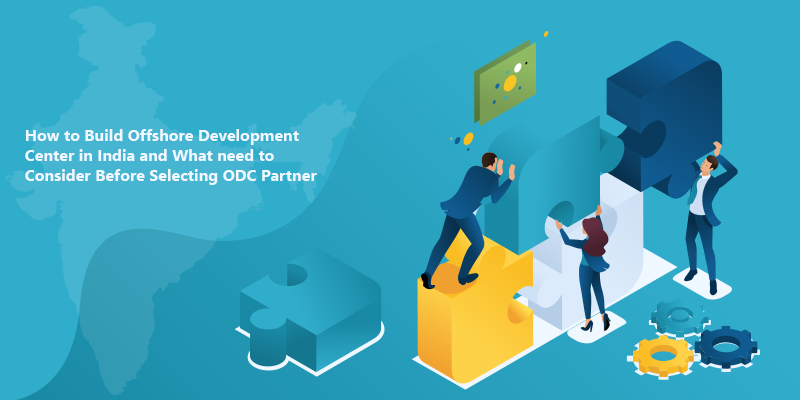 In the current era of business, outsourcing has become a standard practice for start-ups as well as established businesses to systematically implement, maintain and enhance software products for their business.
The meaning of Offshore Development center is extended, dedicated and integrated offshore team providing support to a company that is located overseas. Simply, it is an auxiliary or a branch of a company that has its main operations running in another location.
The benefits of Offshore Development Centre are Cost optimization, Superior skill set, Innovative and quality work, improved efficiency in delivery. Offshore Development Centre makes feel like it is your own development wing.
Application development work and support & maintenance are two of the major functions for IT outsourced globally. Companies want to improve and gradually ramp up its development cycle, launch the application faster to market, save time & cost with the superior skill set and many more by outsourcing development work. Offshore development company in india is one of the biggest trends within the modern world. (Source)
The three major options for development work, support & maintenance could be outsourced via nearshore, onshore or offshore. This is depending upon business policies, project requirements, project length & complexity.
Moreover, if we see the statistics then we can see that India is the first & best apple of eye in offshore outsourcing for application development. Offshore development company in india are now a days getting more attraction. So, this is the reason to build an offshore development center in India if you are looking to build an outsourcing partnership. (Source)
Now, the biggest challenges are how to select an offshore partner, which parameter needs to consider while selecting a partner and how to set-up a development partnership at a selected development partner. The following information offers step-by-step guidance to start with how to select offshore development partner to which parameter needs to consider to how to set up & start engagement.
First Step:- Identify Requirement
First and Foremost thing is requirement identification. Try to analyze what your business' actually needs? Accordingly, evaluate the in-house team's capabilities & expertise. Then, more importantly, find out gaps & missing technical skills. OR you want to hire a full team at the offshore development center to develop, test, deliver and manage?
Depending on this analytical activity, you can select between the outsourcing models: Team augmentation or Project base outsourcing. Here selecting the right model is more important because it helps to save cost and manage time, range of responsibility and scalability associated with the outsourcing.
Second Step:- Select the right technology partner
Tip 1 Select Partner Based on Technology Focus & Strengths
Every development company handles a long list of technologies & tools but does it mean that it is equally good at all those technologies & tools? Not Necessarily, If you have prepared a well-defined scope for your requirement and the changes relatively very narrow then select a partner with expertise in that specific technology only. Core expertise always helps in getting the excellent and perfect result and the additional experience can help in troubleshooting and saving cost and time. If the scope is not drafted well and technical architecture is not decided then expertise in multiple technologies are required. In this case, you need a complete solution providing partner who has expertise in multiple technologies and different software tools.
Tip 2 Past Project Size and Work History
The years of experience in technology and software development is the key factor in choosing the right partner. Past work history and project portfolio may be impressive but the result would also depend on the actual team, so always check whether the same those who worked on the past project are still part of the organization. This step can ensure that the actual plan will execute & deliver as per the timeline and becomes a reality.
Tip 3 Well-Defined Development Process
Not something that can be determined upfront. However, most established development partners have their own well-defined work-flow. The well-defined process includes step-by-step modules of designing, various stages of development, manual & auto testing, feedback, deployment etc. Weekly & monthly demos are the most important part of the software development life cycle which improves the quality and development speed.
Tip 4 Type of Communication Channel
Communion is a crucial part of any SDLC and if there is a gap in communication then chances of failure of that project will increase. Transparency is more important in communication so look at what communication tools they are using and how open they are adopting new tools and communication channels.
You have a vision we
have a way to get you there
enquire now
Third Step:- Start engaging with selected Partner
Once the development partner finalized, it's time to start working together on the project which includes Daily & weekly stand-up meetings among project teams, two-way communication, team management with the best suitable development methodology, sprint planning, real-time project tracking & monitoring tools and system, etc.
Now, let me provide you one success story of IConflux where we have helped a company called CentralBOS whose headquarter is in Florida to build an offshore development center in India. We have been associated with this company for more than 4 years and help them to build a complex ERM based product and also help them for support & maintain the product.
Planning to build your own offshore development center in India?
Now you know the importance of custom software development and outsourcing for your company, it's time to start with it. For more help or inquiries related to software development and technical queries, set up a web-meeting with our technical experts.