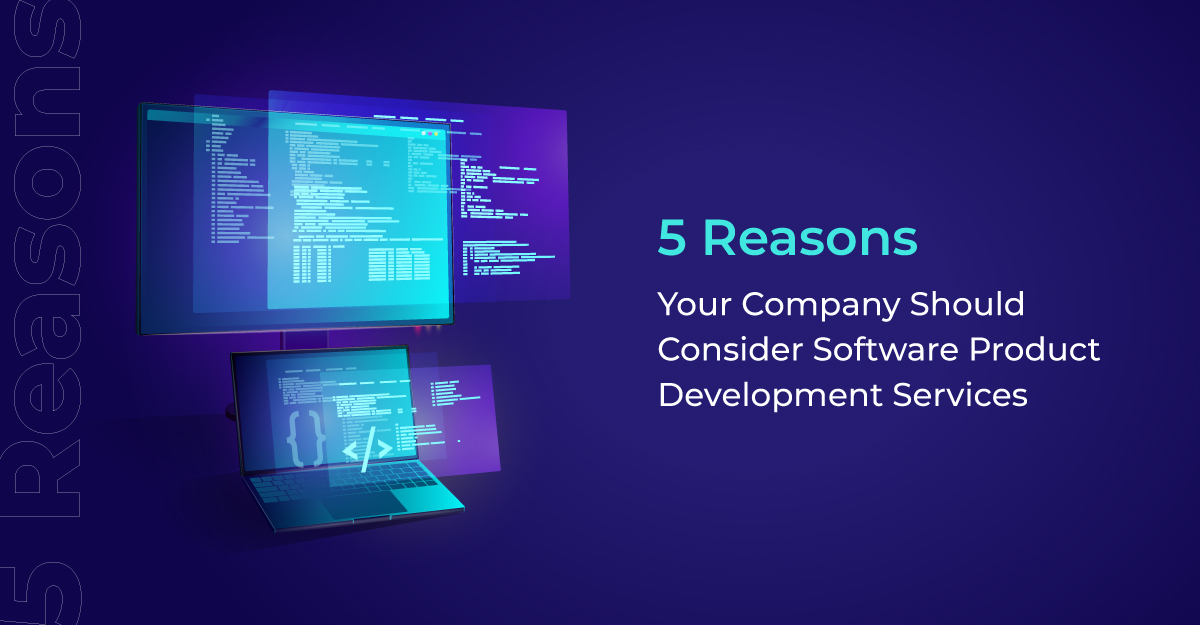 Software product development services are the process of developing a software product. The process starts with planning, proceeds with designing, coding, and testing, and ends with deployment. These services are also known as software design and development services. It is a very important part of the software engineering process.
Software product development services can help to increase your company's productivity by allowing you to focus on your core competencies. It also helps you to reduce costs by outsourcing some of your work to product development consulting firms that specialize in it.
To serve the potential clients and the customers, it is a key instrument for businesses to highlight and present them. They have been a popular choice for many companies as they not only save time on a specific project or task but also allow companies to access more professionals and experts at a more reasonable price than in-house development.
Software development helps in marketing your business anytime, anywhere to promote your products and services without spending extra money or extra time. This helps you to reach your customers from anywhere in the world.
If you want to create a new product or improve an existing one then Software product development.
1. The development of software products gives businesses a distinctive character.
Software product development services are the best way to create a unique identity for a business. The company must consider these services to make sure that they stand out in the market.
This will help them stand out in the market and also give them an edge over their competitors. It is the best investment for the functioning of the business.
It is also the process of developing a software product with the help of software developers and designers. These services are necessary because they provide the following benefits:
Improved business efficiency
Enhanced customer experience
Increased revenue
Better understanding of customers' needs.
2. Custom software could provide you a competitive edge.
A custom software product is an investment that can provide a competitive advantage. It refers to creating a custom software product that meets a given business's specific needs.
It allows custom implementations to suit specific use cases of the business with an investment in Software Product Development. There are advantages of custom software development such as cost-effectiveness, efficiency, and flexibility, security, support and maintenance, better integration with other systems.
Companies that are willing to invest in custom software will have the ability to innovate faster, improve customer experience, and stay ahead of the competition. The success of a company's product depends on how well it meets customer needs.
Product development consulting firms help companies meet customer needs by providing them with a user-friendly interface and seamless integration with other systems.
3. It acts as a channel for consumers and clients to communicate with the company.
A company should consider software product development services to create a more interactive and engaging experience with its clients. It is the process of developing a software solution that meets the needs of customers.
One of the essential elements for successful software development initiatives is customer interaction. Requirements analysis, design, development, testing, deployment, and maintenance are some of the steps in this repeated process.
Client engagement during the software development process aids the team in better comprehending all customer demands and producing high-performing software.
4. Improves Management Process Productivity and Efficiency.
The process of product development is a complex one. It is not just about having the idea and then implementing it. With the use of software development, it has made workflow smoother, less stressful for the employees, and more efficient for many companies.
Many other steps need to be taken to ensure that the product is developed successfully. This includes creating prototypes, testing them out and finally launching them on the market.
However, with software product development services available, this process becomes much easier for companies to manage because all these steps are automated. They have professionals who can take care of all these tasks for them which will lead to an increase in productivity and efficiency of the management process.
5. Software Product Development services might be implemented in a highly scalable manner.
Software Product Development services are a good option for companies that need to scale their business model. It is an investment in the future of your company that will pay off time and time again.
It is a highly scalable process that can be implemented by any company and the perfect option for companies that have the need to develop a product but do not have an in-house team of developers.
Conclusion
Companies should consider software product development services for their business to be more competitive and stay on top. Software development helps you to create the perfect app for your company's needs. Experts will work with you to ensure that the software is designed in line with your business goals and objectives.