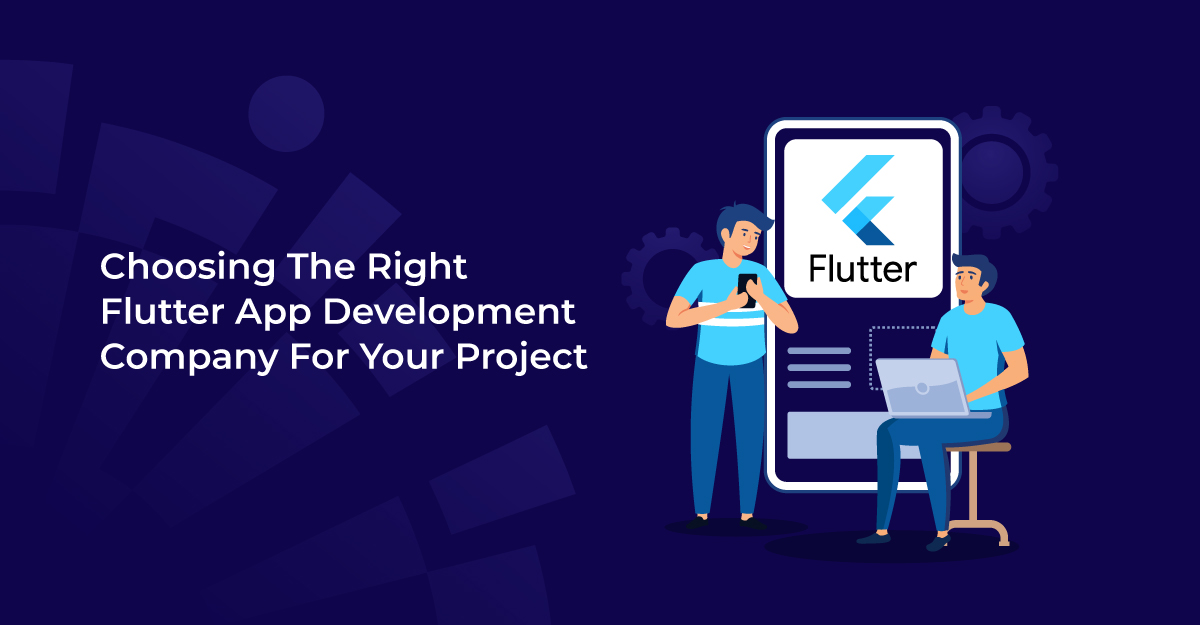 Making a mobile app is one of the best ways to give your target audience helpful solutions. An appealing design, smooth flows, a clear user interface, and settings that are easy to control and alter are requirements for mobile applications. Flutter is one of the several potential substitutes that are most frequently employed. We will discuss utilizing Flutter app development company services for your forthcoming project and our experiences developing Flutter applications.
Flutter: How To Get To Know It
Utilizing a single code base, developers may build cross-platform apps utilizing the open-source framework Flutter. It is simple to create and natively performant while still preserving platform-agnostic visual coherence. Because it requires less time, money, and effort than native development, Flutter programming is more effective. We don't need to engage two development teams to create platforms for iOS and Android.
Suppose you're looking for a mobile framework that enables you to develop apps that run smoothly across several platforms. In that case, Flutter from a good Flutter app development company in India like ours is the best choice!
What Does Flutter Bring To The Fore?
The following are the primary advantages of Flutter:
Cross-platform development: Interoperable software development with several mobile operating systems is made possible by cross-platform development.
Rendering machine:It performs best by executing a specified code over several terminals. You may focus on making your app more functional.
Ready-to-use Widgets:You may quickly and simply build apps using a customizable kit of widgets.

Despite the obvious advantages, many users still choose React to Xamarin to design applications, owing mostly to the latter's intrinsic capabilities.
What Are The Flutter Benefits?
Since Flutter is compatible with all mobile operating systems, it instantly reduces the cost of developing apps. Flutter makes testing ideas, expanding your audience, and growing your business simple. With your new Flutter mobile app, you may even begin to generate income. Your offering will be very dependable, secure, and unique. It will allow you to expand your business and increase your revenue.
Using this cross-platform & Flutter framework for app development, you can keep up with the most recent advancements in mobile apps while minimizing code debt. You may create a Flutter application by taking into account these crucial factors while selecting a developer from the Flutter app development company India.
Finding The Ideal Company To Create Flutter Apps May Not Be Simple
You can find software, mobile, and web development firms with the skills and background needed for your project. It is also simpler to locate engineers who are knowledgeable with uncommon programming languages and frameworks when distance isn't a key factor.
You must first research the specifications of your project. Once you've got the necessary things set up, you can start searching for the best Flutter app development company in India that you're interested in working with to create Flutter chat apps for your company.
How Can You Locate The Top Indian Flutter App Development Company?
Proper development is essential for the success of mobile app development. The effectiveness of your website may either aid or impede the expansion of your business, depending on how it works. You may use the helpful advice on this list to choose the best web development business.
What are the demands of their business?
Examine their portfolio and prior work.
Examine their aptitude.
It's worth checking out their site hosting service.
Reviews and ratings found online
If they have worked on projects comparable to yours, you can inquire.
Flutter Features
Flutter makes it simple to create mobile apps. Additionally, because of its rapid prototyping capabilities, you can rapidly test and iterate your ideas using Flutter.
Reusable user interface:Because Flutter is cross-platform, you must design a single UI that can be customized for every OS. Additionally, it shortens the duration of initial development. You may focus on making your app more functional.
Integration with other technologies is ongoing:Effective and rapid software development platforms are required to meet the growing demand for mobile development. Flutter integrates effectively with well-known software like React. Flutter makes it straightforward to design responsive and practical user interfaces.
Automated design and development:Most of the backend development effort is done for you via the Flutter Software Development Kit. Doing this lets you focus on other vital activities, like app marketing while saving time and effort. Desktop apps with simple user interfaces may be easily made using Flutter.
Analytics and comprehensive reporting:To monitor their development and performance, developers need detailed analytics and reporting. That guarantees a flawless user experience and offers information on the success of your marketing initiatives.
Scalable Architecture:The quick development cycle of Flutter makes prototyping and testing simple. The drag-and-drop interface of Futter makes it simple to build prototypes. Thanks to this potent tool, you can easily fulfill deadlines and develop revisions based on customer input.
Comprehensive documentation and community support:Flutter's extensive documentation and open-source components simplify learning for newbies. Even better is the community support for students.
Future Of Flutter In 2023
iOS, Android, and Windows have all been supported by Flutter. In the past, Flutter3 gave Linux and macOS apps reliable support. That would enable you to develop apps using a single codebase for six platforms.
The number of apps in Flutter is already above 500,000, and Google still supports it.
Flutter Is A Tool That Can Solve Problems
Since the debut of Flutter, there have been a lot of issues. Some of them have, however, been precisely solved.
Capacity to adjust to routine adjustments.
Possible high-performance procedures
Less resource-intensive designs are being used in our creations.
Creating apps with Flutter has aided in several corporate problems resolution, including resource conservation and personnel management. The following circumstances make Flutter very likely.
If you're trying to develop a startup's minimal viable product.
Take the mobile app's rapid request launch as an example.
You anticipate a UX-perfect Android or iOS software that yields dependable, quicker outcomes.
Attempting to get less functionality while utilizing less code.
How Can You Locate A Reputable Flutter App Development Company?
By narrowing down the development firms that best meet the requirements of your project, you have already completed half the effort. The next step is to set up introductory meetings so you may find out more about their knowledge, background, and method of growth.
Meeting with developers from various agencies for app development may seem sluggish, but these meetings are a great method to determine whether they are reliable, knowledgeable, and competent.
We compiled a list of inquiries that any provider of professional development services needs to be ready to respond to. If they are unable to respond, that should raise alarms.
Please Elaborate About The Development Company
The very minimum of information regarding the Flutter development company in India would be helpful. A fantastic technique to discover more about people is through interviews. Companies that have completed a few Flutter projects would be happy to showcase their accomplishments and introduce you to their mobile app developers.
How Many Flutter App Developers Work Here?
The size of the Flutter developer team, which includes possible business partners for development services, is the next information we need to know. Depending on the features in your cross-platform app project, you may need sophisticated and more Flutter engineers. Insufficient Flutter developers or reliance on a single individual might cause the project to be delayed.
Have Any Of Your Flutter App Projects Been Similar To Mine?
Always ask if the prospective Flutter partner has experience working with projects like yours. First, if your prior mobile applications were comparable, they will know the best tools to assist you in creating Flutter applications. They could devise solutions to expedite the procedure or prevent issues they ran across with earlier initiatives.
You can utilize them to test your design abilities and maybe gain ideas for your app's design and functionality.
Is Flutter The Best Choice In Development?
Flutter has a lot of advantages. You can build cross-platform apps with native-like performance and a unique design with Flutter. That is a great choice because it offers a lot of functionality that native apps do not. It only works well for particular tasks, though. You could occasionally be better off using a business that develops React Native apps.
Can You Offer Flutter Apps Post-Release Services?
Bug fixes must frequently maintain, update, and patch the new Flutter app, guaranteeing it functions without a hitch for several weeks or months after launch. You may also download Flutter framework updates, but you must do so to utilize the most recent version.
You may also manage upgrades and maintenance if you can access Flutter specialists. Your program will be frequently updated, and any bugs or performance concerns will be addressed as soon as possible. Furthermore, professionals at a Flutter app development company in India will upgrade your app to the most recent version whenever a new version of Flutter is released.
How Will You Keep Me Informed On The Project's Advancement?
A professional app development business will be able to tell you about the tools they use to keep you updated on your project's status and address any concerns or ideas you may have. It would also be helpful if you were made aware of how frequently the app development company in India will produce thorough reports and hold team meetings to review the state of your project.
Conclusion
You've now received an outline of the advantages of using Flutter as a technology for your next project. Flutter, a cross-platform app development platform, simplifies the creation of apps. For more information about our Flutter mobile app development and services, please contact ICornflux, which offers on-demand app development services.